Ice Queen costume dress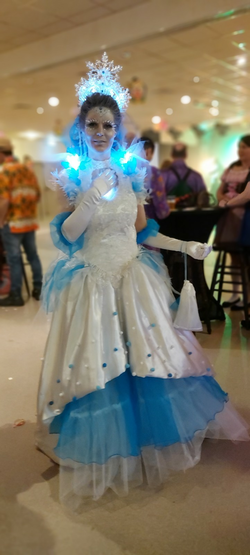 I bought this old fashioned wedding gown before as a costume and already wore it several times and different occasions. So it was not possible to wear this anymore to any party… What to do with this lying around on the attic? So I after spotting some cheap christmas ornaments at the second hand store the idea was born to make an Ice Queen dress out of it!
The dress before
This is the dress. A lace top with beads on the arm and neck. The skirt is shorter in the front and long in the back.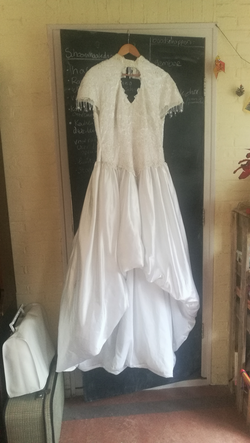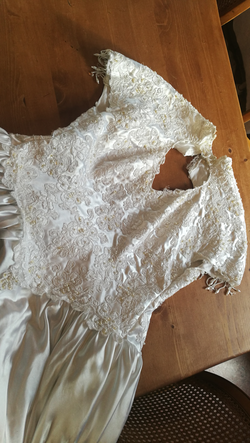 Attaching stuff
I cut off the small sleeves and made them smaller because I just did not like the small sleeves.
Then I just attached all kind of fabrics (tulle, organza) in straps to the dress with a glue gun. I ordered the blue organza online. Very cheap fabric. And found some silver organza at the second hand shop.
On the edges I glued some plastic icicles on a string, which I also found during the Christmas sale. Everything is just glued on with a glue gun.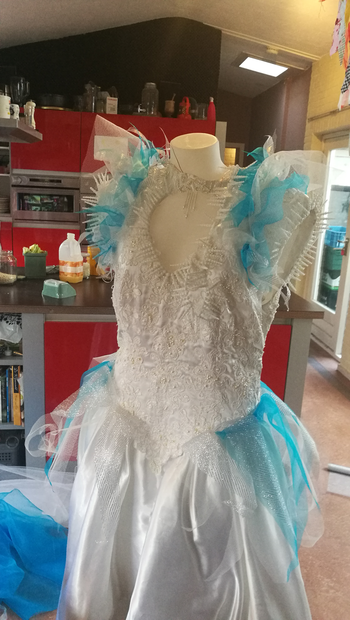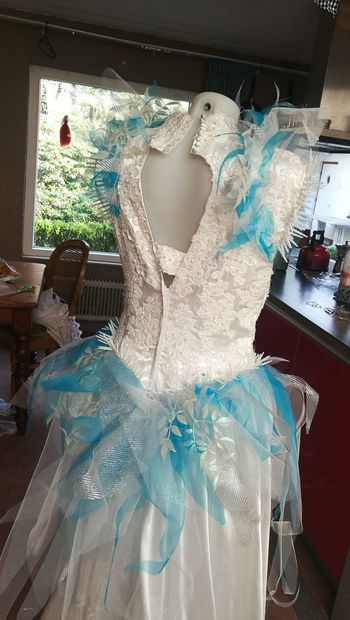 I just kept on adding and adding straps of fabric to get full shoulder and skirt.
Underskirt
For under the dress I made a full length petticoat of 2 layers, with white tulle in 3 tiers. And one full circle blue organza skirt.
The crown
The crown is made form an iron wire base frame. I covered this first with organza fabric straps and a plastic beaded string. Fixed the ends with the glue gun again. I found some cheap christmas sale ice chrystal lights and glued this on. I went on and on with adding stuff until I had this amazing Ice Queen crown! Because it was a little heavy to the front I ended up attaching an elastic band around my head to make it stay on.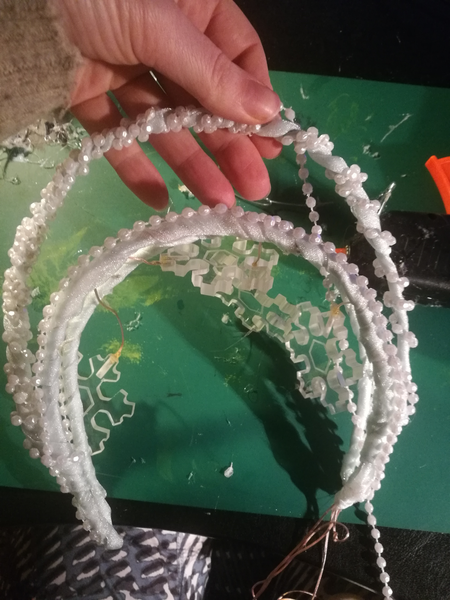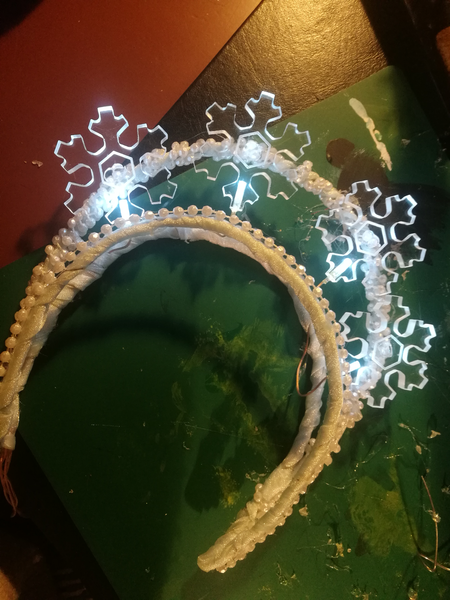 End result
And with a super cute Ice princess: